Bombshell's 'I Slept with Jesse Shirt' -- Real Deal?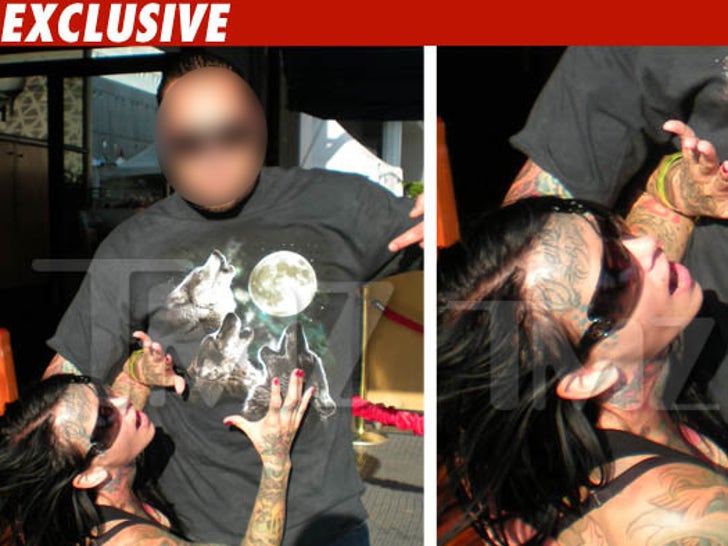 It's not exactly a blue dress from the GAP, but Michelle "Bombshell" McGee kept a souvenir from the night she reportedly hooked up with Jesse James, so says one of her closest friends.
TMZ has obtained a photo showing Michelle striking a pining pose for a man (not Jesse) near the Queen Mary in Long Beach.
According to the friend, Michelle claimed Jesse left the shirt in her hotel room after the two rendezvoused together the night before.
So what does this prove? Only that Jesse could have the same taste in clothing as Debbie Rowe.