ZZ Top -- Charlie Sheen's Fantasy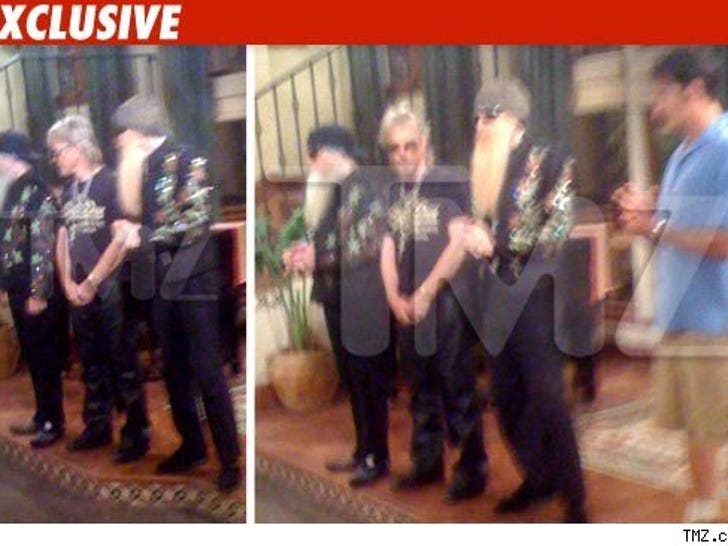 Charlie Sheen was stoked Wednesday afternoon when he shared his "Two and a Half Men" stage with ZZ Top.
We got this pic from Wednesday's rehearsal. The show tapes today in front of a live audience.
We're told Mr. Top will play himself in a "fantasy sequence." So if you ever wanted to see Charlie's fantasy ...