Michael Jackson -- Casket Mystery Solved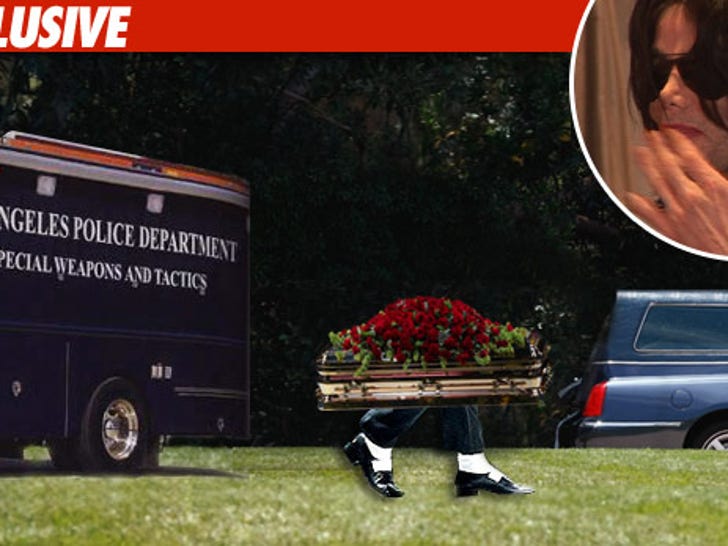 It's the answer to the question you were kinda curious about, then forgot about, but now you're like "Holy cow, I really want to know -- how did Michael Jackson's body seemingly disappear after his memorial, only to reappear at the cemetery?"
On July 7, 2009 the Staples Center memorial was held in front of thousands of people in downtown L.A. -- Jackson's body was ensconced in a $25,000 bronze casket.
After the memorial, although hundreds of cameras and thousands of eyes were trained on the exits, no one saw any evidence that the casket left the building. It fueled a grassy knoll-type theory that Jackson's body wasn't really inside the casket and maybe he was still alive.
Finally, our spies have come clean. Jackson's body did indeed arrive in a hearse, but it left in a SWAT van. The van was driven to a secret location, where it rendezvoused with a Forest Lawn van -- which then transported the body to the cemetery without being noticed.