Big Ben Drops Back ... On The Field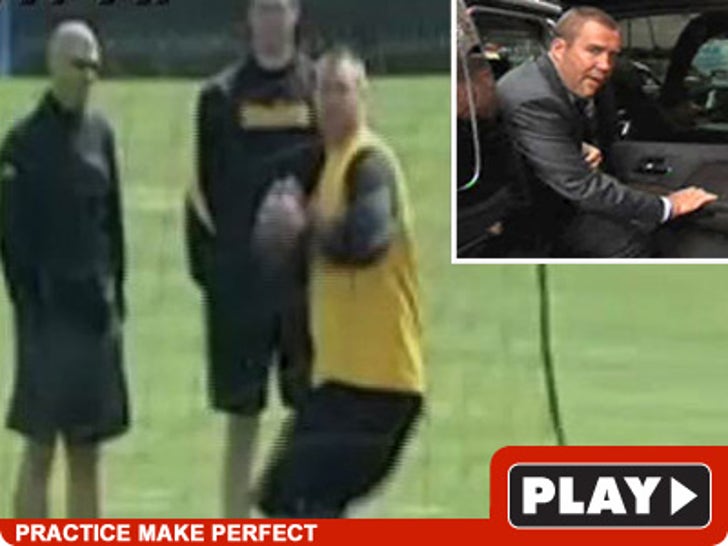 Ben Roethlisberger is finally doing something that will make Pittsburgh Steelers fans happy -- playing football.
One day after meeting with NFL Commissioner Roger Goodell to discuss possible disciplinary action, Big Ben was back in Pittsburgh today -- sporting the black and gold and running drills with teammates.
The QB dropped back and threw passes during the voluntary off-season workout. The commish is still deciding whether to cut into Ben's regular season with a suspension.
NOTE: **This footage is embargoed to Pittsburgh TV stations**