Jockey Gets Bucked During Al Roker Interview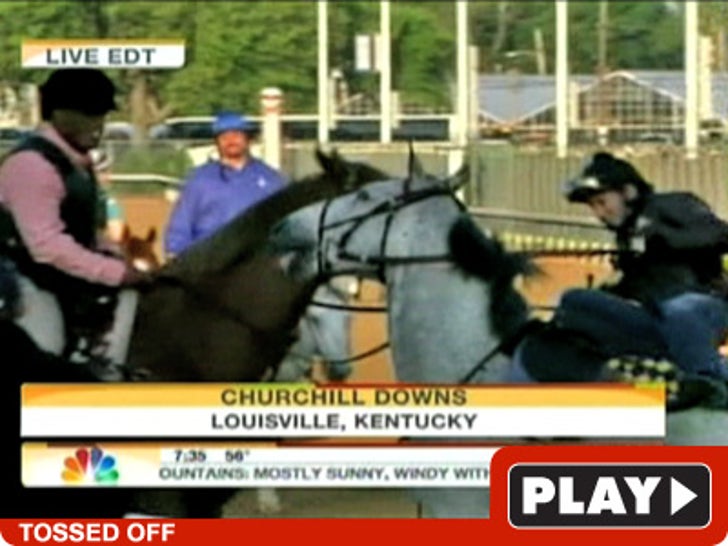 Al Roker just learned the hard way that horses can be just as unpredictable as the weather -- when a horseback interview with a Kentucky Derby legend went terribly wrong ... on live TV.
Moments ago on "The Today Show," legendary female jockey-turned-NBC correspondent Donna Brothers was thrown off her horse during a live segment ... but like a true pro, she bounced right back up and threw back to the studio.
What happens when we fall off the horse ...