David Boreanaz -- The Marriage is Stable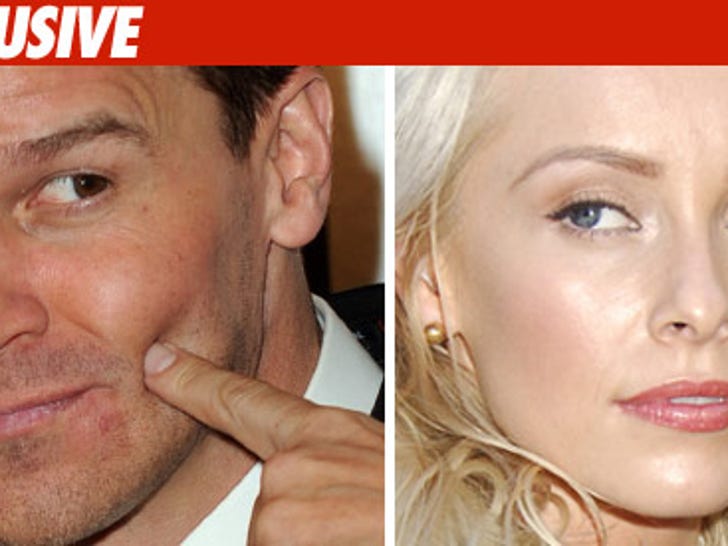 Sources intimately familiar with the David Boreanaz situation tell us his marriage to actress Jaime Bergman (pictured right) is "stable" -- despite the ongoing legal drama involving one of David's mistresses.
We're told the "Bones" actor and his wife have no plans for divorce -- and today they even ran several errands together in L.A.
As for David's wife, we're told she's the one who pushed David to publicly confess his liaison with the mistress .. the mistress who was demanding 6 figures, via Gloria Allred.
We're also told Jaime is handling the drama with the mystery woman pretty well -- but she had a much tougher time when David told her about his relationship with Rachel Uchitel. David told his wife about Rachel just a month before the Tiger Woods scandal broke ... a day before Star Magazine broke the story.