Dwyane Wade's Wife Jailed
Dwyane Wade's Wife
Jailed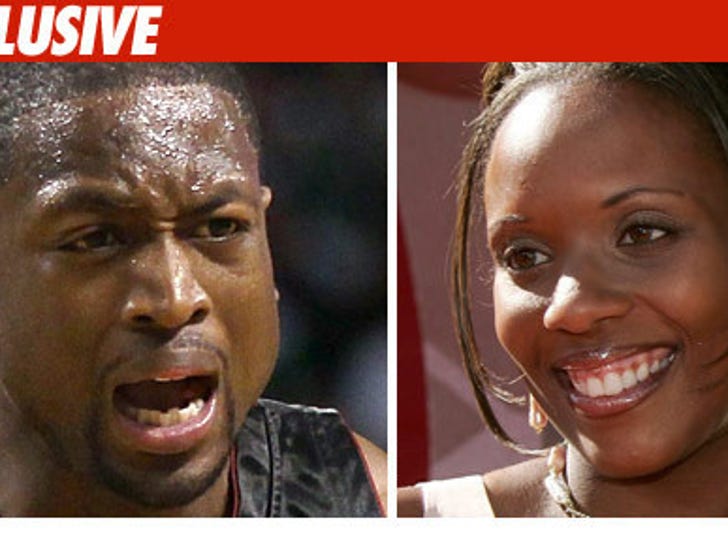 Dwyane Wade's estranged wife was taken into police custody today in Chicago -- after she bailed on a mandatory hearing yesterday in the couple's ongoing divorce war.
The Cook County Sheriff's Department tells TMZ Siohvaughn Wade was taken into custody this morning when she showed up to court in Chicago. Yesterday, the court issued a body attachment order asking police to track her down.
In court today, Siohvaughn's attorney filed papers claiming that she -- the attorney -- was involved in a car accident yesterday, and asked that the body attachment order be rescinded citing the accident as the reason why Siohvaughn was a no-show.
The judge didn't buy it -- so Siohvaughn was taken into custody at 11:15 AM CST.
And get this: Siohvaughn must have known the car accident excuse wasn't going to work ... because court officials say she showed up with her $10,000 bond in hand.
UPDATE 1:30PM CST: Siohvaughn is now out of custody. As expected, she bonded out shortly after she was taken into custody.