Anna Nicole Auction -- Who Wants a Pony?!?
Anna Nicole Auction
Who Wants a Pony?!?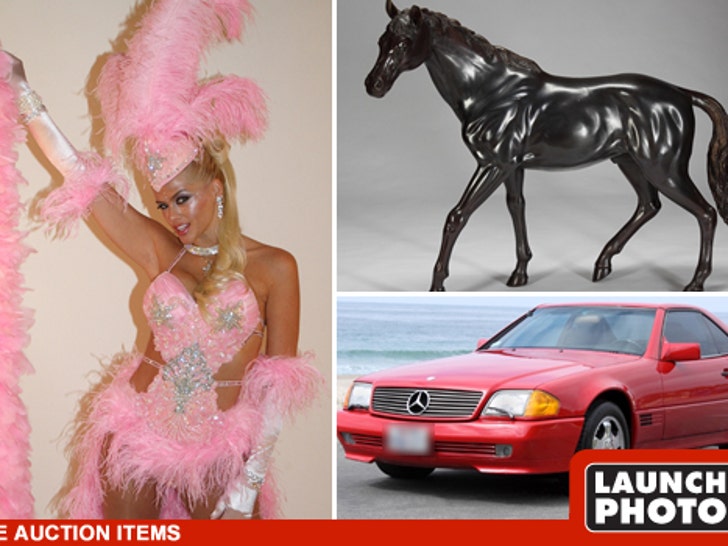 For all you Anna Nicole Smith fans who were dying to get a hold of her life-sized bronze pony, showgirl Halloween costume or her 1992 Mercedes Benz ... now's your chance.
Julien's Auctions will be selling the Anna merch -- along with all sorts of other Anna-related goodies -- on June 26 at Planet Hollywood Resort & Casino in Las Vegas.
In the meantime, check out the pics ...