Miss USA 2010 -- Champion Pole Dancer
Miss USA 2010
Champion Pole Dancer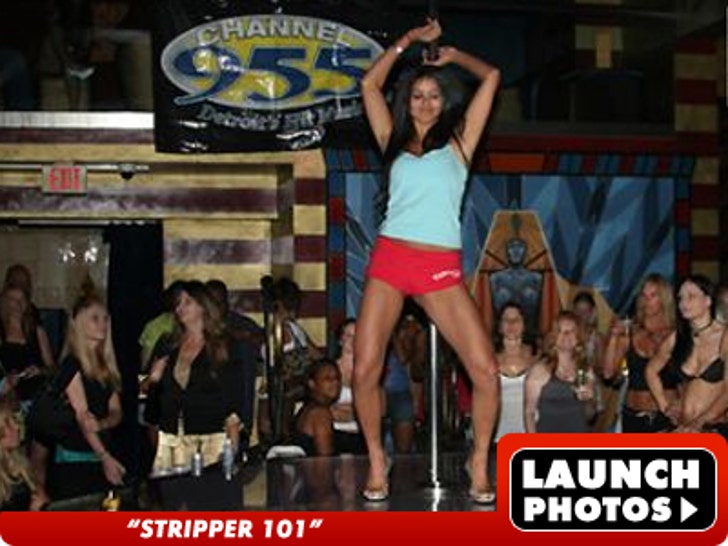 Rima Fakih was a big winner wayyyyy before she took the crown for Miss USA 2010 last night -- the 24-year-old beauty queen is a former "Stripper 101" pole dancing champion!
Back in 2007, the sexy pageant queen won a stripper contest for local Detroit radio morning show Mojo in the Morning.
We're told Fakih earned some fabulous prizes for the victory -- which included "jewelry, gift cards, adult toys and a stripper pole for home use."
And despite the fact that she kept her clothes on during the pole riding, she still managed to walk away with a bra stuffed with dollar bills!