Anna Nicole Smith's Panties -- Too Dirty for eBay
Anna Nicole's Panties
Too Dirty for eBay Auction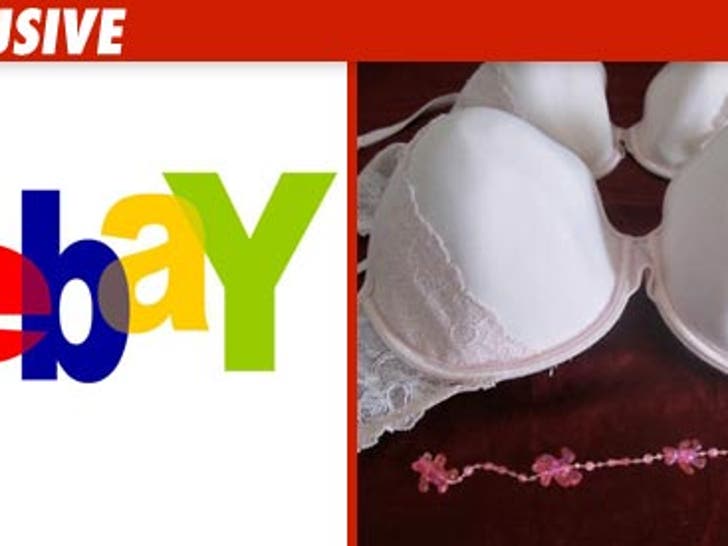 Several pieces of lingerie -- allegedly worn by Anna Nicole Smith -- have been pulled down from an Internet auction after eBay decided the unmentionables weren't clean enough for sale.
As we first reported, Anna's self-described "best friend" Jackie Hatten went to eBay this week to hawk panties, garter belts, "worn" lingerie tops and bottoms, and other creepy things that used to belong to Smith ... like a used makeup brush.
A rep from the auction site tells us, "eBay policy strictly prohibits listing used underwear. Used clothing may be listed on eBay as long as it has been cleaned and the listing clearly states that the clothing is used."
Plus, it's totally gross.