Possible Plea Deal in Murder-for-Hire Case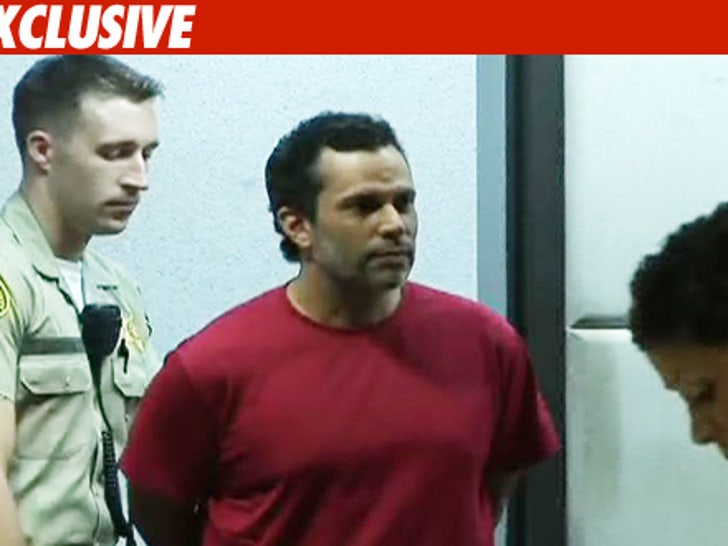 TMZ has learned ...Juan-Carlos Cruz could cop a plea in his attempted murder case as early as June 23.
We've learned ... last week a Santa Monica detective approached the three homeless men whom Cruz allegedly tried to hire to kill his wife. We're told the detective expressed his displeasure that the men had spoken with TMZ about the case. One of the men tells TMZ ... the detective said, "You can't talk about the case until the plea bargain happens on June 23."
Turns out ... Cruz' case is indeed in back in court June 23, and as we first reported the prosecutor and Cruz' lawyer, Shawn Chapman Holley, are already in plea bargain negotiations.
TMZ broke the story ... cops and prosecutors believe Cruz' story ... that his wife, Jennifer Campbell, had been suicidal for years over the fact that they could not have kids, but she could not take her life because of her religious beliefs. Cruz told cops ... killing his wife was supposed to be an act of mercy, which would be followed by Cruz taking his own life.
Law enforcement sources tell us the D.A. does not believe the case should go to trial. We're told the likely resolution is a no contest plea to solicitation to commit murder, which carries a 3 - 9 year sentence. If Cruz gets 3 years, he could be out in half that time.
Neither the prosecutor nor defense would comment on a possible plea deal on June 23.