Homeless Man: I Warned Cruz's Wife of Murder Plot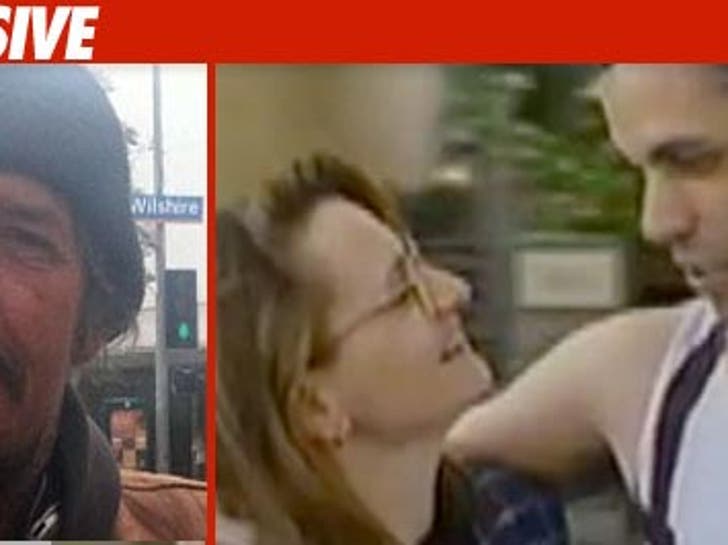 One of the homeless men cops worked with to bust former Food Network host Juan-Carlos Cruz says he warned Cruz's wife, Jennifer Campbell, that he had been paid to kill her.
David Walters -- aka Big Dave -- one of the men who told TMZ about the alleged murder-for-hire plot -- now tells us two days before he and his homeless friends informed cops about the plot, he went to the location where Cruz allegedly said Dave could find Campbell -- a private training facility in Westwood, CA.
Dave says at around 5 PM he showed up at the building, spotted Campbell and told her, "I've been hired to kill you, but I'm not gonna do it." Dave says Campbell responded, "That's not true. I don't know what you're talking about." Dave retorted, "Yes it is." Dave says Campbell then kicked him in the stomach and ran from the building."
We've learned the 3 homeless men never told cops about Big Dave's meeting with Campbell. But the men say they never told Santa Monica detectives the story because the cops never asked.
TMZ broke the story that Campbell told people she was suicidal over the couple's inability to have children -- but could not take her own life because of her deeply held religious belief that suicide is a mortal sin. We're told this could have been a murder/suicide concocted by Cruz to fulfill his wife's wishes.