Oprah Ticks Off Homeless Guys in Chef Case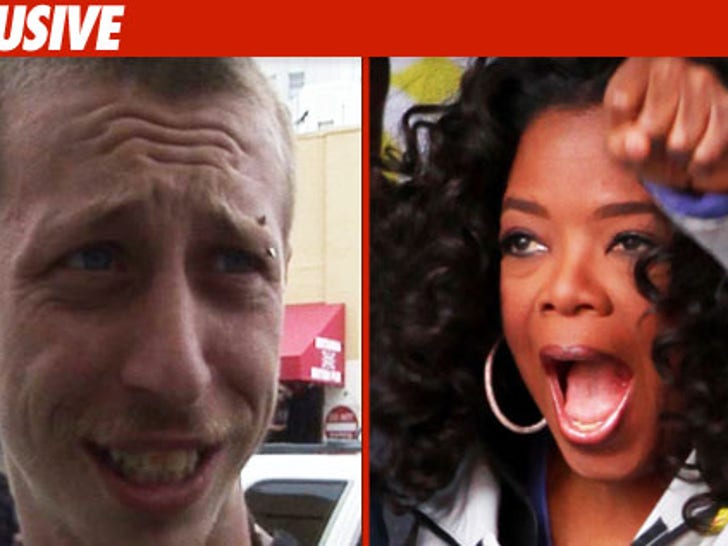 The homeless guys who exposed an alleged murder-for-hire plot involving a Food Network chef are pissed off at Oprah Winfrey -- claiming they deserve to be on her show ... not Juan-Carlos Cruz.
As we previously reported, Oprah has already reached out to Cruz in an attempt to land an interview from jail -- but she hasn't reached out to the homeless men who alerted cops about his alleged plan to have his wife killed ... and they're bitter.
According to Homeless Shane (pictured above) -- he and his band of "Homeless Heroes" feel snubbed that O would "rather interview some lame chef instead of three homeless guys that helped save someone's life."
So far, Cruz has not responded to Oprah's request for an interview. The homeless guys tell us they're still more than willing to fill in.