Tiger's Alleged Baby Mama -- He Gave Me Gifts!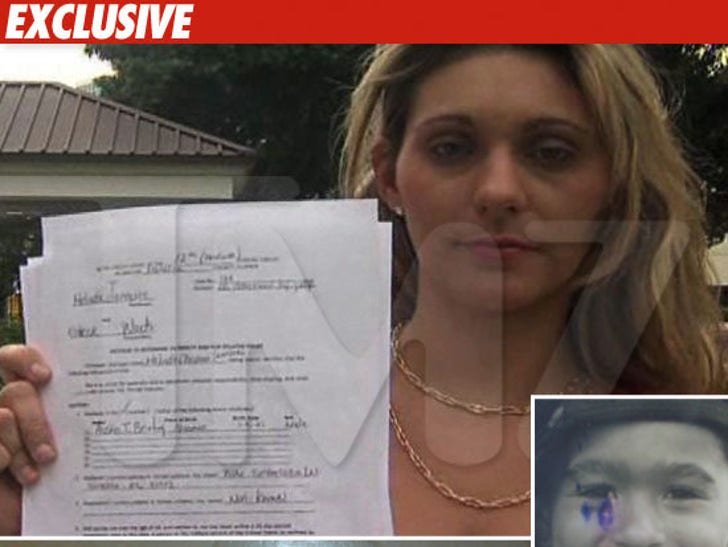 The woman who claims Tiger Woods is the father of her 9-year-old son says Tiger knows all about the kid ... and he has even sent presents for the boy in the past.
As we first reported, Devon James filed a paternity action against Tiger in Florida on Thursday. But a rep for James tells us the filing shouldn't surprise Tiger -- she told him about the kid back in August 2008.
James' rep tells TMZ after James got pregnant in 2000, she didn't see Woods again until 2006. The rep says James was scared to tell Woods about the kid at that point because she thought Woods would take her son away from her.
They began seeing each other again from 2006-2008, the rep says, and James told Tiger about her son -- and that he was the father -- in August 2008. The rep says Tiger didn't really acknowledge James' claim -- but when they saw each other in September 2008, Tiger brought a golf club, a hat, and a bracelet that Tiger said was "for your son."
James' rep says that was the last time James saw Tiger.