Johan Santana -- Sex With Accuser Was Consensual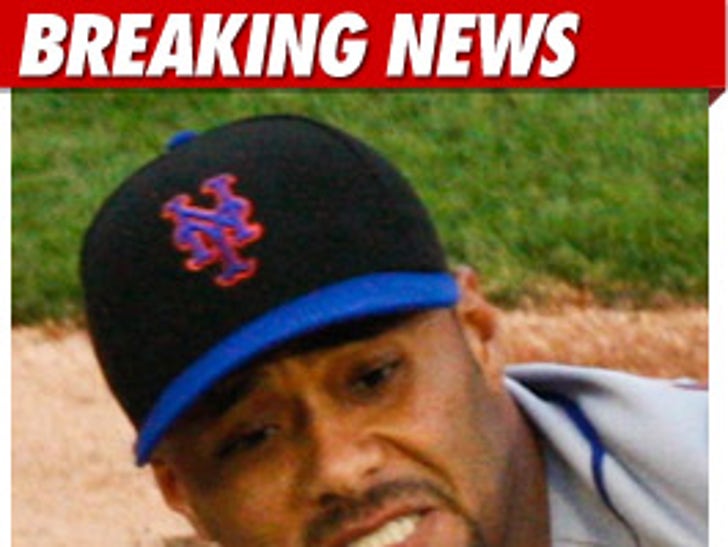 New York Mets ace Johan Santana 'fessed up to having sex with the woman who accused him of sexual battery -- but claimed she was "excited" about the encounter, according to the sheriff's report.
As TMZ first reported, a Fort Myers, Florida woman accused the major league pitcher of attacking her last October. A Lee County Sheriff's Department detective interviewed Santana one week after the alleged crime, according to documents first posted by The Smoking Gun.
The report states that during a videotaped interview Santana said the accuser approached him while he was playing tennis and asked him to go for a walk. Santana said they kissed during the walk and she "seemed very excited and forward towards me," according to the report.
First, she claims her right leg was bruised when Santana grabbed it during the alleged attack -- but in the report Santana claims he noticed the bruise the day before the encounter ... and even "asked her how she had gotten the bruise."
Secondly, in the report Santana says the accuser "never once told me to stop or 'No' during our sexual encounter."
The detective states that a DNA sample was taken from Santana, and that it matched the DNA collected from the accuser's clothing.
The report says the case was not prosecuted because "there is insufficient evidence to prove lack of consent beyond a reasonable doubt."