Snooki, Jwoww Sued Over Alleged Club Beatdown
Snooki, Jwoww
Sued Over Alleged Club Beatdown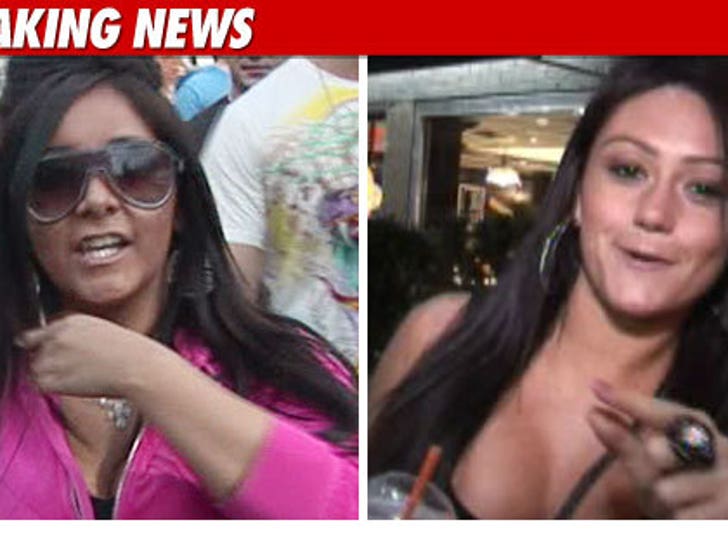 "Jersey Shore" stars Snooki and Jwoww are being sued by a Chicago woman who claims the guidettes roughed her up during filming of the show.
Carrie Malec is suing the pair -- along with MTV and Viacom -- over a fight that allegedly occurred in a Miami nightclub on May 6, this according to the NY Post. The lawsuit could have a huge impact on season two -- Malec wants to make sure the episode which shows the fight never makes the air.
Malec is seeking $75,000 in damages.