Jake & Vienna -- The Nuclear Face-Off!
Jake & Vienna
The Nuclear Face-Off!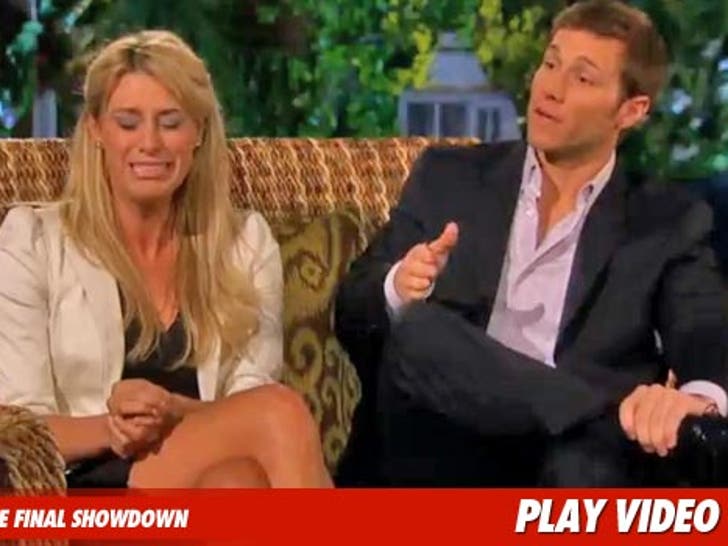 The first post breakup confrontation between "Bachelor" Jake Pavelka and ex-fiancee Vienna Girardi finally aired last night -- and it was explosive!
After hurling insults at each other for a half hour -- Vienna calling Jake a "fame whore," Jake saying she "disgusted" him -- the interview abruptly ended when a sobbing Vienna stormed out.
Check out the emotional showdown, question is ...