Vienna Girardi -- Face Full of Man Junk
Vienna Girardi
Face Full of Man Junk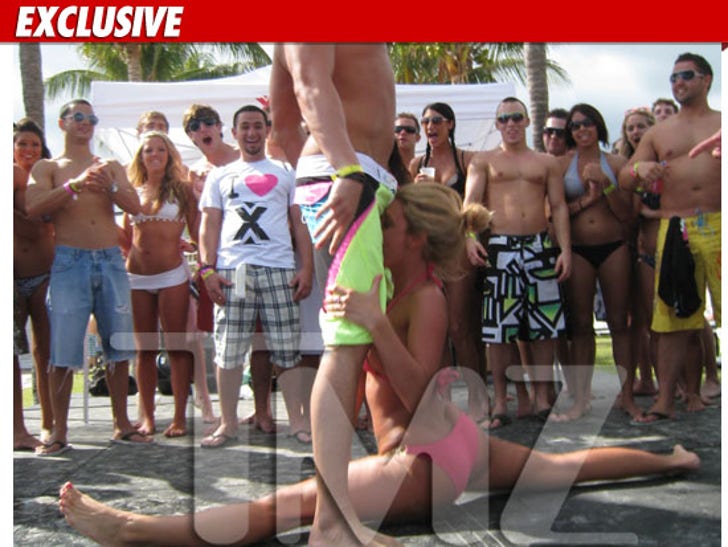 Way before she ever met Jake Pavelka ... "Bachelor" winner Vienna Girardi got down and dirty in a spring break dance contest -- and by the looks of it, she really got the shaft.
It all went down in The Bahamas in March 2009 -- mere months before Vienna met Jake -- and according to sources, the guy who delivered the package was a total stranger.
Besides the genital face-plant -- Girardi also struck a pose in which she stared down the barrel of a big, brown loaf launcher ... with the same guy.
Based on the photos, Vienna has plenty of experience with painful splits.