TMZ's NBA Insider -- LeBron's Going to the Knicks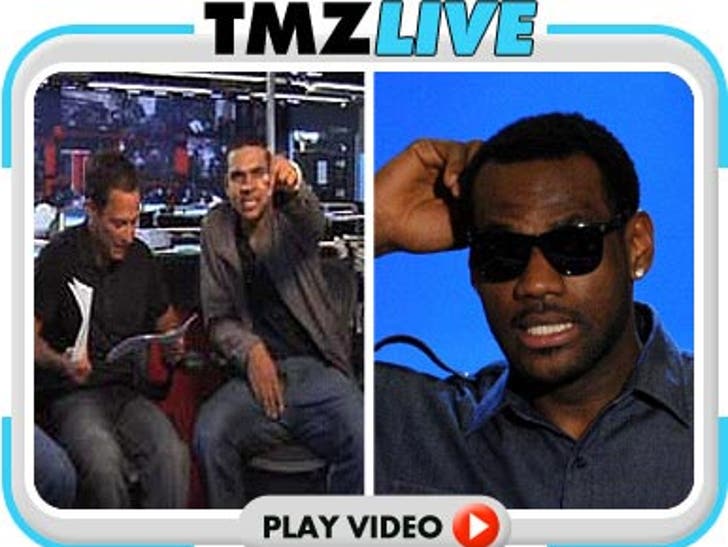 Sorry Cleveland ... and Chicago ... and New Jersey ... LeBron James is headed for the New York Knicks ... at least according to Phoenix Suns superstar (and TMZ special reporter) Jared Dudley.
Jared just phoned into TMZ Live ... and revealed that his top secret NBA sources have information directly from the Knicks ... that LeBron has informed team officials that he will be joining the team.
Check out the audio and listen to the whole thing. LeBron is expected to make his "official" announcement tomorrow evening.