Mel Gibson -- Last Pics Before Hell Broke Loose
Mel Gibson
Last Pics Before
Hell Broke Loose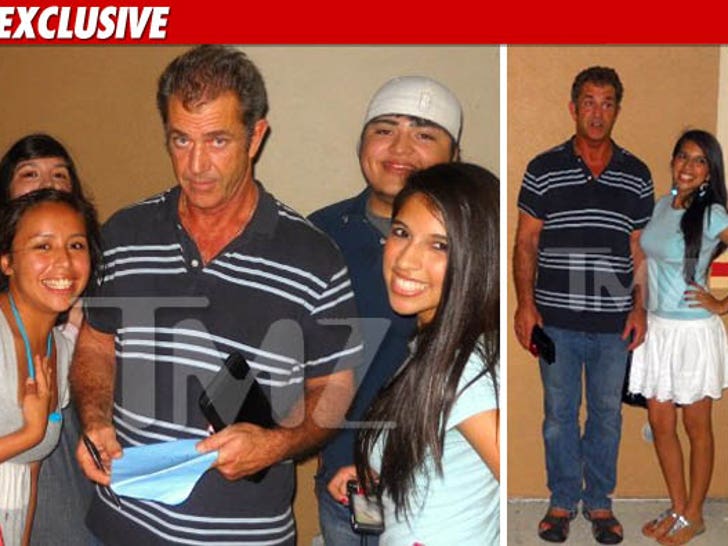 TMZ has obtained the last photos of Mel Gibson in public -- taken at a Chili's restaurant in Texas -- just days before he went into hiding after news broke of his racial, sexist, and allegedly violent attacks on his baby mama.
In the photos -- taken during the last week of June -- Mel shot a bothered look at the camera as a group of "fans" who recognized the star at the restaurant swarm him. Mel was at the restaurant because it's near the set of a movie he was shooting ... and really, who can resist their signature babyback ribs?
We're told Mel was "being really nice at first" ... but then "started to get a little annoyed" after several autograph and photo requests.
Days after these photos were taken, news broke that baby mama Oksana Grigoieva had secret recordings which allegedly captured Mel spewing racial and sexist hate towards her.
Oksana then told police that Mel had also attacked her physically -- and as TMZ first reported -- she claims Mel knocked out a tooth ... and chipped another. Mel is currently under investigation for spousal abuse ... though Gibson denies any wrongdoing.