Tammy: Melissa Left Me With $4 To My Name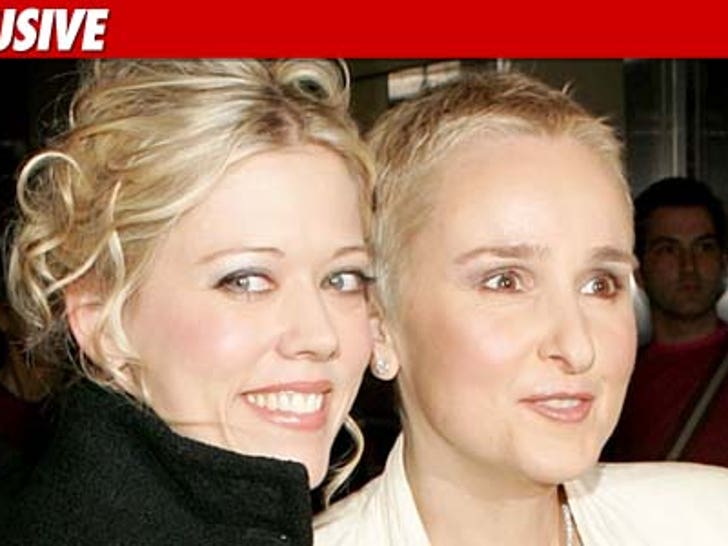 Melissa Etheridge has left Tammy Lynn Michaels and the two children they have together high and dry ... this according to Tammy's lawyer Steven Knowles. But Melissa says Tammy is delusional.
Knowles tells TMZ Tammy has a grand total of $4 to her name ... adding, "Melissa has not been treating Tammy or the children as if they are a wife and children, financially and otherwise."
Knowles says Melissa has not given Tammy or the kids a penny since the breakup … and she is now destitute.
TMZ broke the story, Melissa filed for dissolution of her domestic partnership with Tammy last week.
On Tuesday, Tammy filed her own legal docs … but she is asking for a dissolution of marriage. According to Knowles, even though Tammy and Melissa were not legally married in California, "They were married in their own eyes and in the eyes of the world … and Melissa was the first to say they were, in fact, married."
BTW – Tammy is asking for spousal support – something she can't get if she is not "married."
As we first told you, Melissa wants joint custody … but Tammy is asking for full legal and physical custody.
Knowles tells us Melissa can't possibly be a participant in the custody agreement because her schedule makes it impossible to be a meaningful parent.
Melissa's lawyer, Neal Hersh, tells TMZ, "Melissa is paying all of Tammy's expenses, which totals tens of thousands of dollars per month."