Jesse Jackson -- Cavs Owner a 'Slave Master'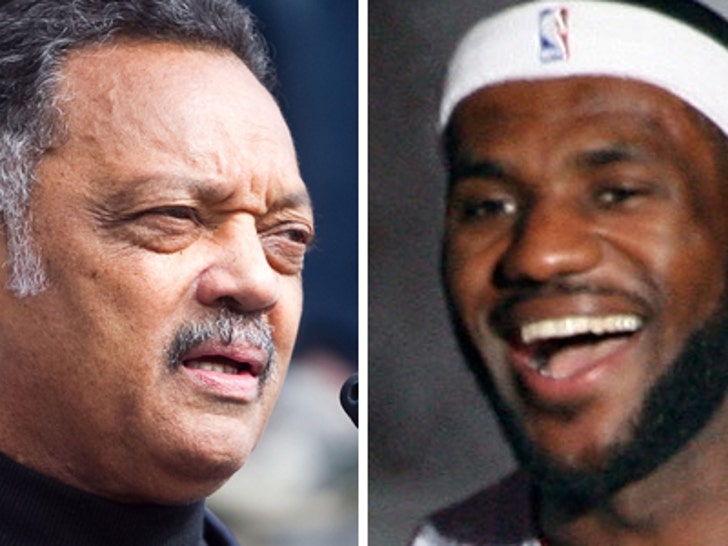 Jesse Jackson has come to the defense of LeBron James -- even though no one asked him to -- and compared Cleveland Cavaliers owner Dan Gilbert to a "slave master."
In a harshly-worded statement, Jackson took Gilbert to task for his open letter to Cavaliers fans which slammed LeBron's decision to sign with the Miami Heat. Jackson says, "He speaks as an owner of LeBron and not the owner of the Cleveland Cavaliers. His feelings of betrayal personify a slave master mentality. He sees LeBron as a runaway slave."
He goes on, "LeBron is not a child, nor is he bound to play on Gilbert's plantation and be demeaned. He has been a model citizen and has inspired the children of Akron, Cleveland, the State of Ohio and the United States."
Not sure if Cleveland fans would rush to LeBron's defense right now.