Sandra Bullock's Angry Confrontation with Jesse's Ex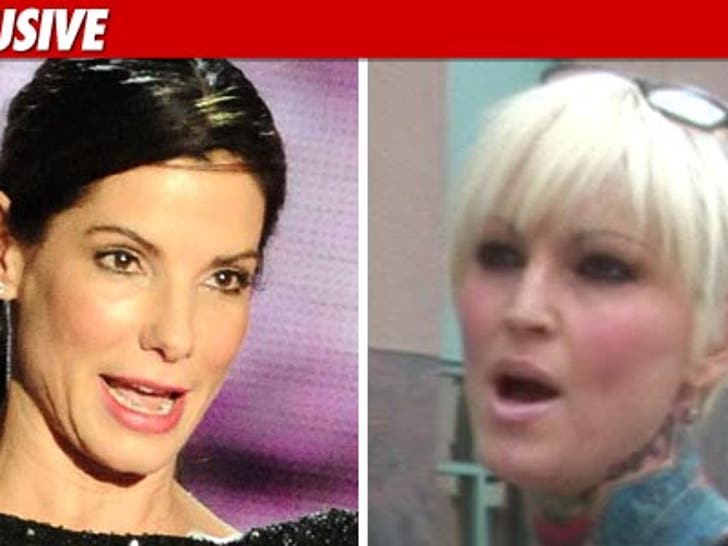 Sandra Bullock went off on Jesse James' ex-wife during a heated phone conversation a few months ago ... so says Janine Lindemulder's attorney.
Attorney Richard Masson tells TMZ .... the blowup occurred while Jesse was in rehab earlier this year. Janine called her daughter's cell, and Sandra answered.
Masson would not reveal what Sandra said to his client, but he claims it wasn't the first time Sandy expressed harsh feelings toward Janine.
During today's custody hearing, a teacher from Sunny's school testified that Sandra made derogatory comments about Janine in front of Sunny. According to Masson, Sandra told the teacher, "Quite frankly, I'm glad Janine is in jail. She can go ruin someone else's life."
Janine is trying to stop Jesse from taking Sunny to Texas. As we first reported, Jesse wants the kids to continue a relationship with Sandra.