The Situation -- Armed and Loaded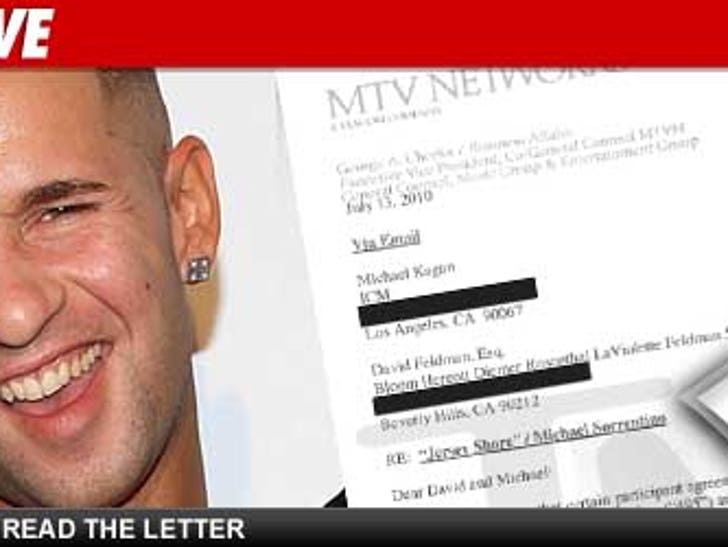 MTV is in secret negotiations with Mike "The Situation" Sorrentino ... putting a super-confidential contract on the table that could make The Sitch a fairly rich man. It's totally confidential, except for the fact that we have a copy.
According to the proposed deal, MTV is offering Mikey a one-time bonus for the impending Season 2 in Miami, ranging from $60,000 to $180,000, depending on ratings.
So why, you ask, would MTV offer Mike more money if he already has a contract for Season 2? Turns out MTV plans to split up Season 2 -- using the second half (Seaside Heights) for Season 3 -- and they want Mike to sign on for a possible Season 4.
Under the new proposal, The Sitch would pull in between $27,500 - $45,000 an episode for Season 4. Not a bad bump ... considering he's making $10k an episode for Seasons 2 and 3.
MTV wanted The Sitch to sign on the dotted line by this past Thursday, or the deal was off the table. But we've heard they are now giving him a few more days to mull it over.
Best case scenario -- The Situation walks away from "Jersey Shore" far filthier than he was before ... rich, that is.
A rep for MTV had no comment.