Bouncer Fired for Choking Greg the Barber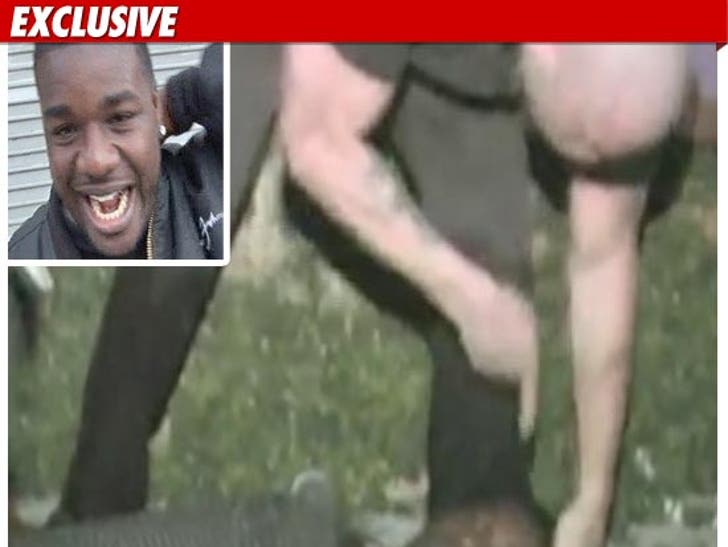 TMZ has learned ... the bouncer who viciously choked out Greg the Barber in front of an L.A. nightclub last week was fired on Saturday -- one day after the incident took place.
Sources directly involved with the incident tell us the bouncer was fired strictly because of the way he handled himself on Friday morning ... when he approached Greg from behind and choked him until he passed out.
As TMZ first reported, cops responded to a call early Friday morning that Greg -- who became famous for knocking out Suge Knight in 2008 -- was threatening employees at Wonderland nightclub in Hollywood. Greg was eventually arrested for unrelated outstanding warrants.
After seeing the footage today, officials are now investigating the bouncer who applied the choke hold -- as well as Greg, who shoved one of the bouncers.
Greg is still in police custody.