'American Idol' Finalist -- Fury Over Hunting Show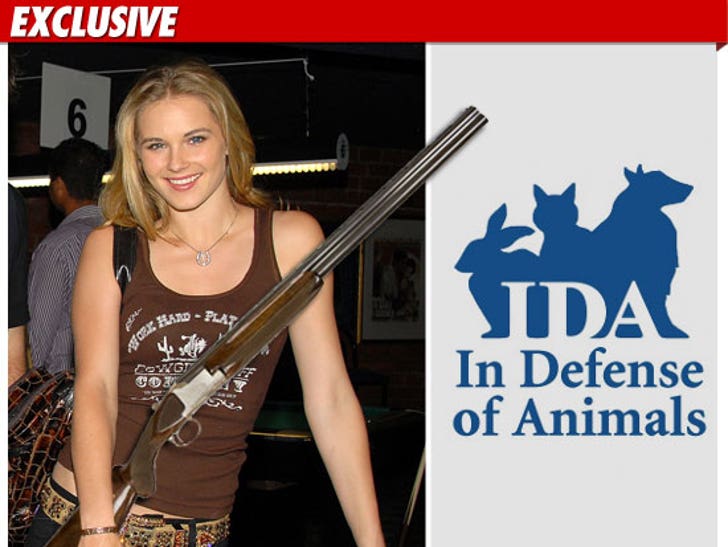 Former "American Idol" finalist Kristy Lee Cook has landed right in the crosshairs of an animal rights group -- over a new reality show in which she's on the hunt for a record contract ... and animals to shoot.
While promoting her new reality/hunting show "Goin' Country," Cook -- who placed 7th on "Idol" in 2008 -- recently said, "I never used to like killing animals until I got out and experienced it. It's the food chain. Animals are here for us to eat."
Obviously, the statement didn't sit well with the group In Defense of Animals, who see things a little differently ... saying, "Contrary to Kristy Lee's beliefs, animals are meant to live out their lives in peace, not to be killed for our enjoyment."