Charlie Sheen Sentence -- Malibu, Here I Come! - Charlie Sheen Jail Sentence
Charlie Sheen Sentence
Malibu, Here I Come!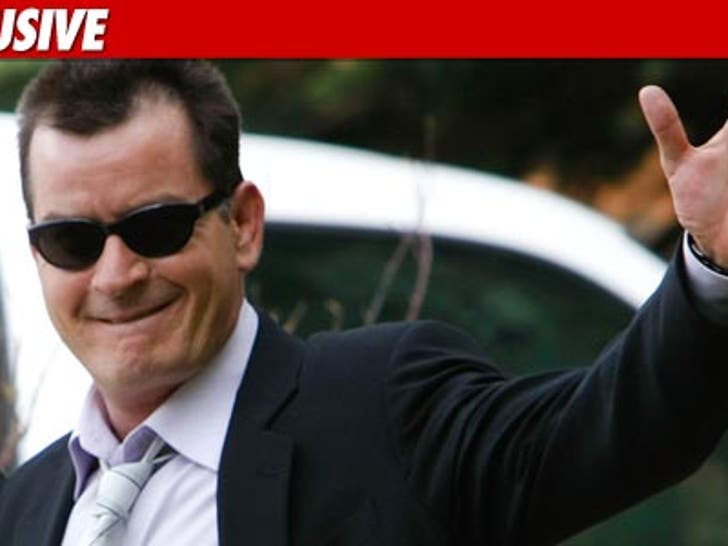 Sources connected with the Charlie Sheen case tell TMZ Charlie has gotten the sweetest plea bargain ever -- he's been sentenced to 30 days in Malibu!
Sources tell TMZ, under the terms of the deal, Charlie will receive a 30-day jail sentence, but he will not spend one second behind bars. Instead, the sentence will be "administered and executed at Promises" -- the famous rehab facility to the stars. It's the same facility that Charlie spent weeks at earlier this year following his arrest.
We've learned Charlie will plead guilty to misdemeanor assault. The felony charge will be dropped. Charlie will be placed on three months unsupervised probation.
As we first reported, the sentence will in no way impede the production of "Two and a Half Men." After he enters his plea today, Charlie will fly back to L.A. at 5:00 PM and will be on the set tomorrow.


UPDATE 3:15 PM PT: On his way into court just moments ago, Charlie said he was feeling "great."
UPDATE 3:45 PM PT: Sheen has entered his guilty plea and the plea deal, as we reported, was accepted by the judge.