JetBlue: Shame on Steven, No Matter What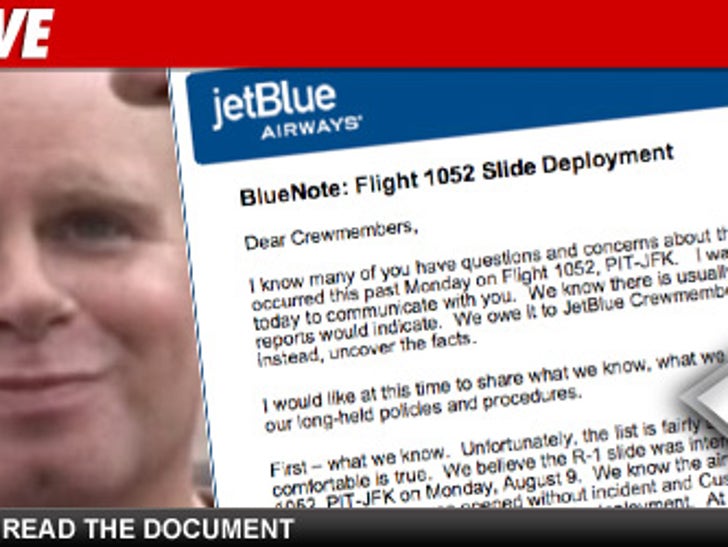 The passenger who allegedly beaned JetBlue flight attendant Steven Slater may have been a malicious, arrogant bitch, but Steven was still in the wrong ... this according to an internal airline memo obtained by TMZ.
As TMZ first reported, Slater is telling people the passenger "maliciously" struck him in the head by yanking on the overhead bin, cutting his head.
But, according to the JetBlue email, " ... if Mr. Slater's story proves to be accurate, and even if there was a precipitating event that motivated his behavior, that still doesn't excuse his actions."
The memo goes on, "There is no excuse for endangering Crewmembers and Customers in response to a challenging service situation. Intentionally arming and deploying an evacuation slide for anything other than the express purpose of protecting the safety of our Crew and Customers is unacceptable."
The memo adds, "Slides can be as dangerous as a gun ... It is an insult to all aviation professionals to have this particular element of the story treated without the seriousness it deserves."