Did Lil Wayne Order Kool-Aid in Jail? Oh Yeah!
Did Lil Wayne
Order Kool-Aid in Jail?
Oh Yeah!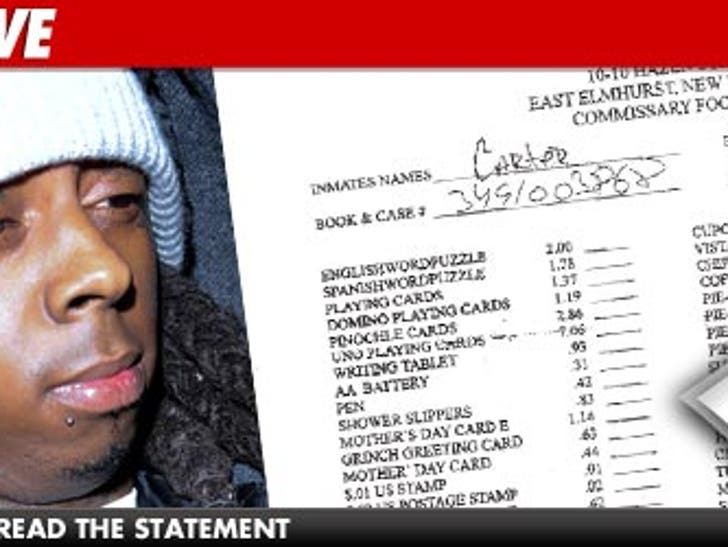 Lil Wayne might be locked up in Rikers Island -- but that doesn't mean he can't enjoy Ramen soup, Ruffles potato chips and different flavors of Kool-Aid.
TMZ has obtained Weezy's food order from last month -- which shows that, in addition to the munchies (including the dreaded Beefsticks), the rapper purchased 20 sets of stamps and envelopes. Who wouldn't love a handwritten note from Lil Wayne?
It's worth noting what's NOT on the list -- a haircut voucher. The dreads live!