Heidi/Spencer Divorce -- The Clock is Ticking
Heidi/Spencer Divorce
The Clock is Ticking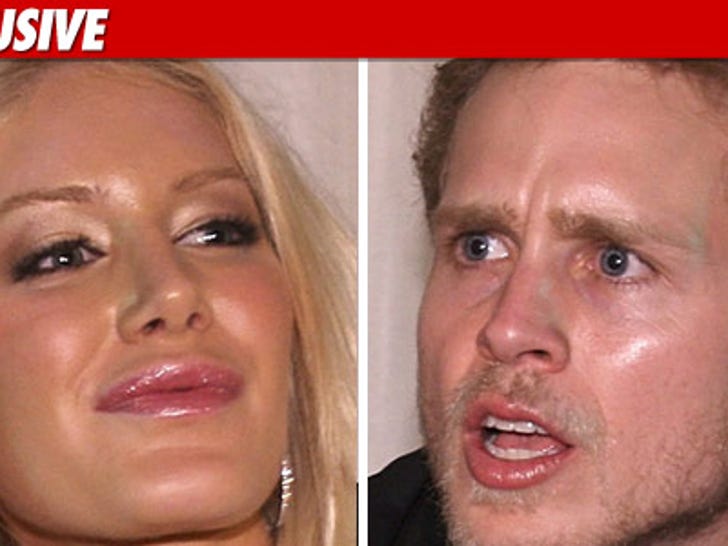 Spencer Pratt has been officially served with divorce papers ... TMZ has learned.
Heidi Montag took the next big step to end her marriage to Spencer by authorizing service of divorce papers. We're told Spencer received and signed the papers last week, which means the divorce can become final exactly six months from the time Spencer got the docs.
Heidi's lawyer, Jodeane Farrell, tells TMZ ... "Both Heidi and Spencer are in agreement to settle their divorce as quickly as possible without the need of a court appearance."