Triple H -- When Wrestlers Fought Kickboxers ...
Triple H
When Wrestlers
Fought Kickboxers ...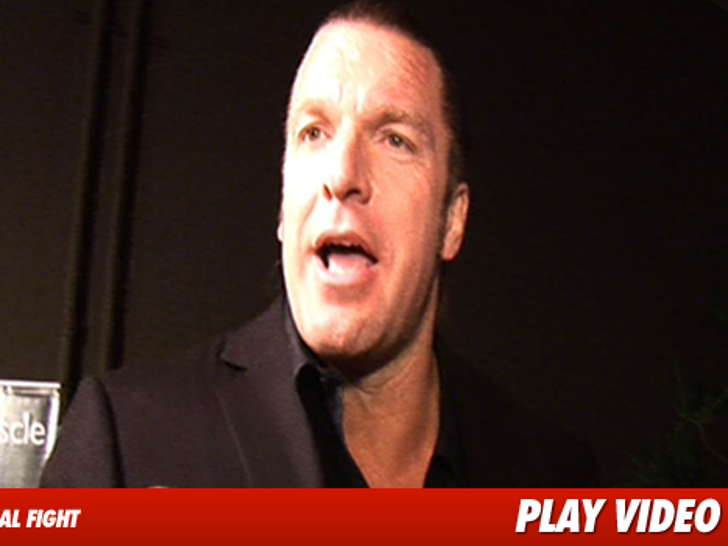 WWE star Triple H didn't always do his fighting in the ring ... in fact, dude claims he and a gang of WWE wrestlers once clashed with some drunk kickboxers in a real life mega-brawl!
Triple H was hanging at an event in L.A. this weekend to promote awareness for the Muscular Dystrophy Association ... when dude told us all about the 2005 incident that went down in England.
The story is awesome ... and you'll never believe which group emerged victorious!!