Method Man -- 'I'm Suing Those Motherf**kers'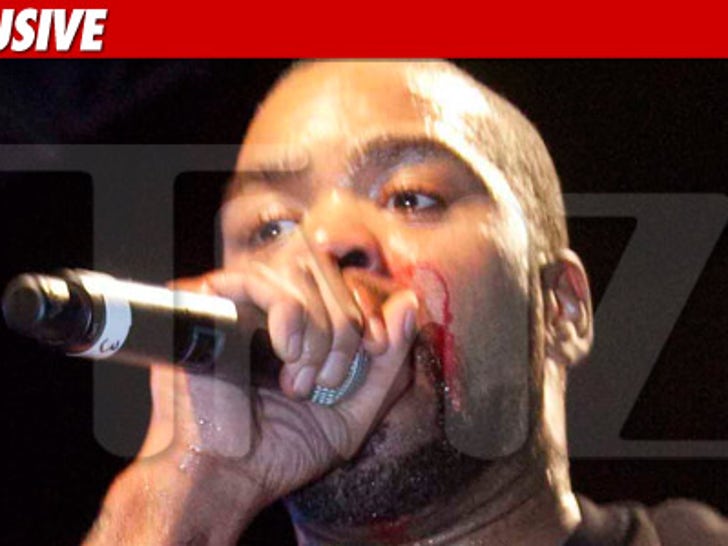 Method Man is planning to drop a serious lawsuit on the "motherf**kers" responsible for the bloody wound he received while performing at the Gathering of the Juggalos this past weekend ... because as everyone knows ... Wu Tang Clan ain't nothin' to eff with.
TMZ spoke with Meth -- who didn't specify exactly who he intends to sue ... but insisted that he's not messing around.
even after blood was dripping down his face -- also told us, "It's not OK ... I don't condone throwing things at the talent while they're performing."
As for why he kept going after he got hit, Meth said, "It takes a lot of heart and balls to continue performing after you've been hit in the face" and noted that continuing his show was the "right thing to do."
As we previously reported, Tila Tequila has also threatened legal action after she was nailed with some unidentified flying objects at the festival -- thrown by fans of the Insane Clown Posse -- just a couple nights earlier.