Method Man -- Some Juggalo Busted My Eye Open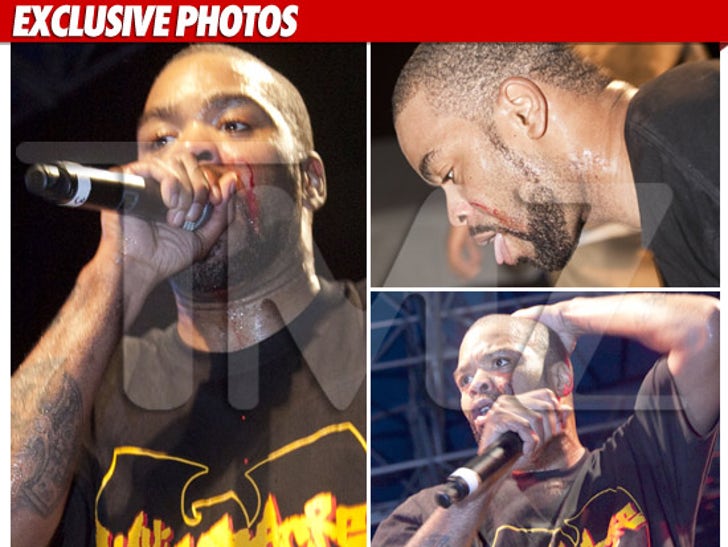 According to an eyewitness, Method Man and Redman were performing at the festival Sunday night when someone in the audience threw what looked like "a full beer can" at MM's face -- resulting in a pretty nasty eye wound.
In our video, shot moments after the incident, Redman throws expletives at the crowd before telling Method, "Your face is cut, go take care of that."
But MM refuses to stop the show -- bloody eye and all -- and yells out, "Start the music we're continuing the show, let's f**k these motherf**kers up."
So far, no word from the people behind the concert.