Steven Tyler -- Fury After Friend Put in Choke Hold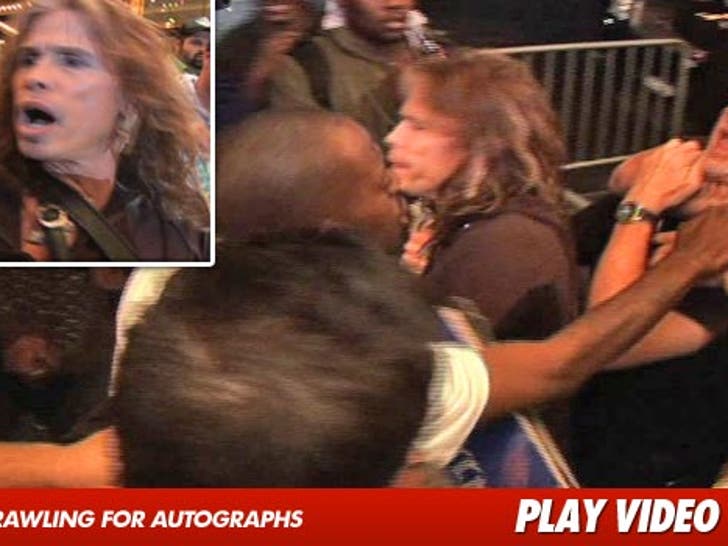 Aerosmith frontman Steven Tyler was furious last night -- lashing out at a rowdy group of autograph seekers after a shoving match broke out ... and one of Tyler's "guys" was choked out.
The insanity began when Tyler arrived at the Trump Hotel in New York -- and was instantly rushed by the aggressive autograph hounds.
When Tyler's associate began to shove back ... someone reached in from behind and started to choke him out.
Tyler instantly broke up the mess, restored calm ... and then proceeded to lecture the group about standard protocol for autograph seeking.
Tyler and his friend were then escorted into the building by security.