Ex-WWE Star Luna -- Pills Found in Death Investigation
Ex-WWE Star Luna
Pills Found in
Death Investigation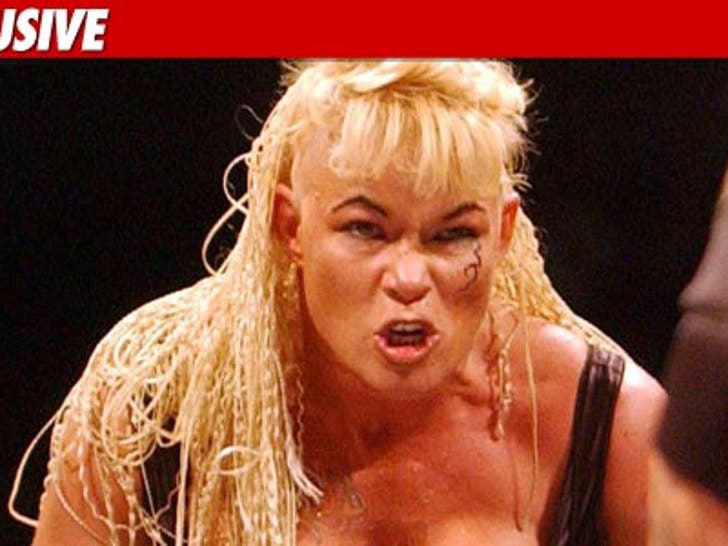 TMZ has learned ... investigators claim they discovered crushed oxycodone pills and a snorting straw inside the Florida home of former WWE star Gertrude "Luna" Vachon ... where she was found dead Friday morning.
According to the police report filed by the Pasco County Sheriff's Office -- and obtained by TMZ -- investigators claim they found a box containing Oxycodone in Luna's kitchen ... near a pile of "blue, chalky debris next to a small straw."
Officials also claim they discovered "multiple prescription bottles and miscellaneous unsecured pills" in the master bedroom ... along with a small plate that contained more pill residue and another snorting straw.
According to the report, Luna's mother -- the person who discovered the body -- told cops that Luna "often appeared 'medicated' as she suffered from several wrestling injuries."
Officials tell TMZ an autopsy has been completed -- and an official cause of death should be determined within the next couple of weeks.