Joe Jackson -- Spankings Kept Michael Out of Gangs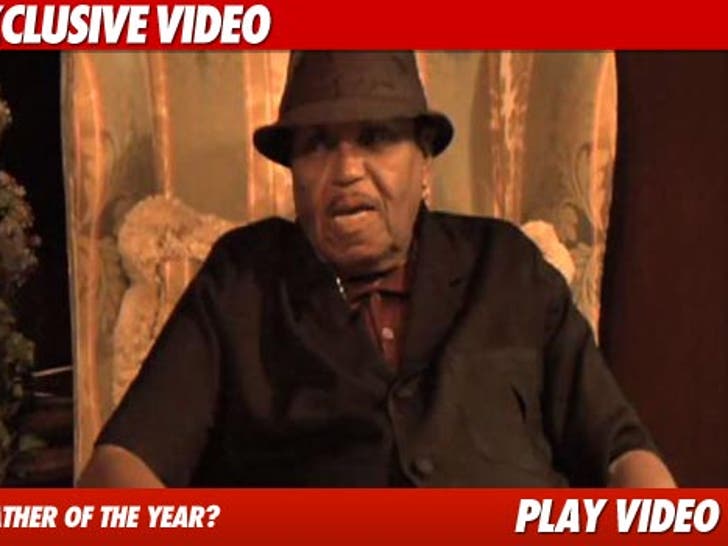 Joe Jackson says his heavy parental hand kept Michael Jackson away from gangs.
In the clip, an interviewer asks Joe what he thinks about Michael's past comments about Joe's parenting -- alluding to allegations of physical abuse. Joe says, "I had to be like that because when raising him, in those days, so many gangs out there getting into trouble, going to jail. Most of them are dead now. He didn't have to worry about that."
The interviewer also asked if Joe had any regrets, "No! They tried to make a big issue when I spanked Michael or some of the kids, ya know? Just like they didn't spank their kids when they did wrong. The media twists everything."