Jennifer Lopez Is a Go On 'American Idol' ... for One Year
Jennifer Lopez
Is a Go On 'Idol'
... for One Year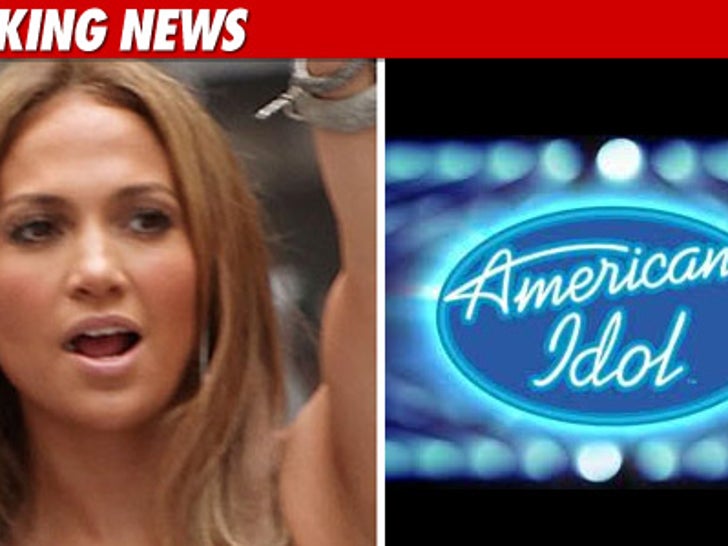 TMZ has confirmed ... Jennifer Lopez has signed a 1-year deal with "American Idol" for "a little more than $12 million" -- this according to sources connected with the show.
It's somewhat surprising that the deal is only for one year ... given the nature of the "A.I." franchise.
Nonetheless -- as first reported by Nikki Finke at DeadlineHollywood.com, it is a done deal and Jennifer Lopez is expected to be at the judges' table for auditions next week.