Katy Perry Strips ... Then Rips Old Classmate
Katy Perry Strips
... Then Rips Old Classmate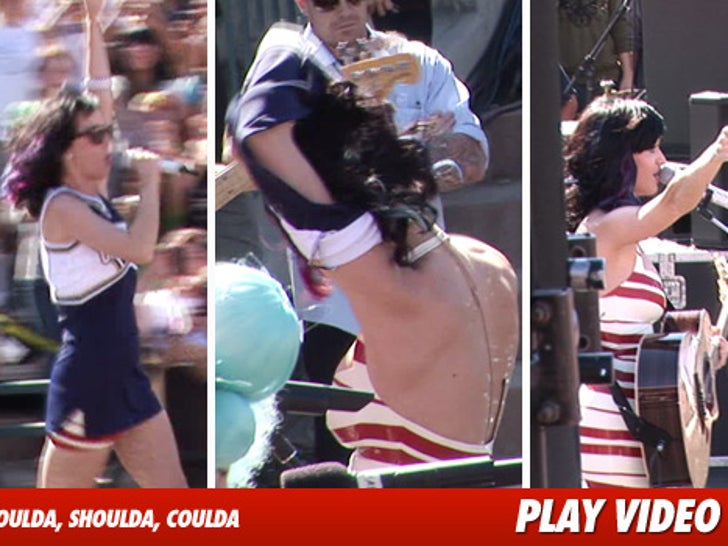 Katy Perry burned one of her former classmates during a surprise performance at her old high school yesterday ... calling out some dumbass who ignored her during her pre-girl-kissing years.
It all went down at Dos Pueblos High School near Santa Barbara, CA -- where 25-year-old Katy claims she spotted and then singled out the "most popular kid" in her class -- then rubbed in the fact that he "never wanted to date" her.
Katy then poured salt in the wound by screaming, "What's up now?" ... and followed it up by dedicating her next song to him ... titiled, "You're So Gay."
BTW, Katy started off the show wearing a cheerleader outfit ... then stripped into something more revealing ... and yes, we left that part in.