Kid Rock Loses Big in Waffle House War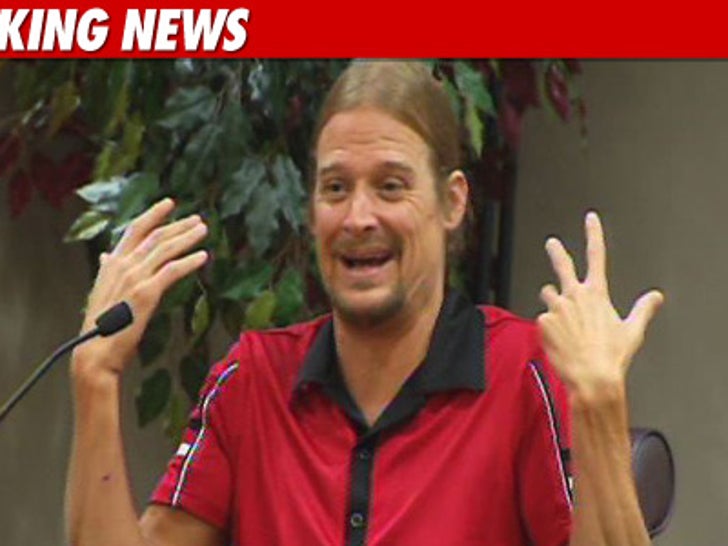 Kid Rock and his crew suffered serious defeat today in connection with that nasty Waffle House brawl -- in fact, a Georgia judge just ordered them to cough up $40,000 in damages to the victim.
As we previously reported, Rock and his boys had been sued by a guy named Harlen Akins -- who claimed they beat the crap out of him at the delicious breakfast establishment back in 2007 (security footage below).
According to the judge, Kid is personally responsible for 15% of the total damages -- meaning he owes Akins $6,000.
The rest of Kid's entourage has to come up with the balance ... i.e. $34,000.
That's a whole lot of Waffle House.