Lindsay Lohan -- See Ya Friday Officers!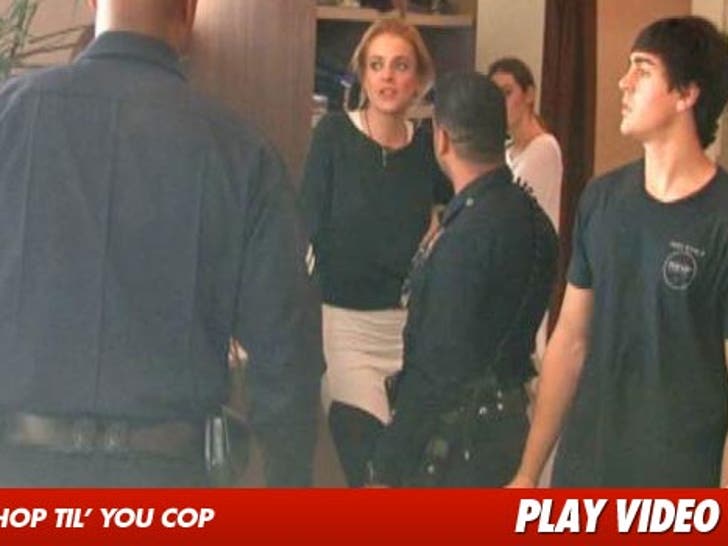 Lindsay Lohan actually had a good run-in with the law yesterday -- much different than tomorrow, when she could be hauled off to jail.
LiLo stirred such a scene when she took the lil' Lohans -- Ali and Michael -- shopping yesterday that LAPD cops had to be called.
A couple of officers even leaned into the window of Lindsay's SUV while she was behind the wheel.
Deja vu or omen?