Rachel Uchitel -- Holier Than Thou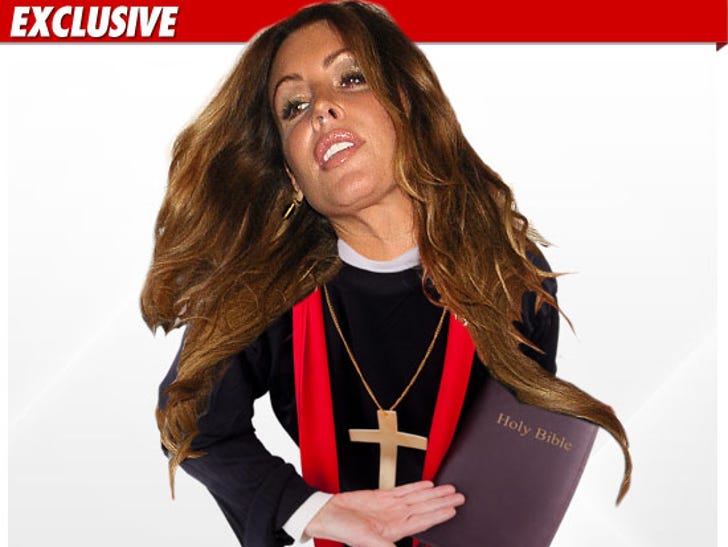 Rachel Uchitel has many names -- The Pilgrim of Mistresses, The $10 Million Holla, Nordegren's Nemesis -- and now she's Reverend Rachel Uchitel. All rise!! That's what she said.
TMZ has learned ... Uchitel was ordained this week by Universal Ministries -- an organization which, according to its website, "will ordain anyone, at no charge."
Our sources say Rachel -- who has two close friends with a wedding looming -- wanted to marry them.
And in case you didn't know ... Reverend Uchitel has an interest in married men.