Rod Stewart Sued -- Cruel Act of Wardrobe
Rod Stewart Sued
Cruel Act of Wardrobe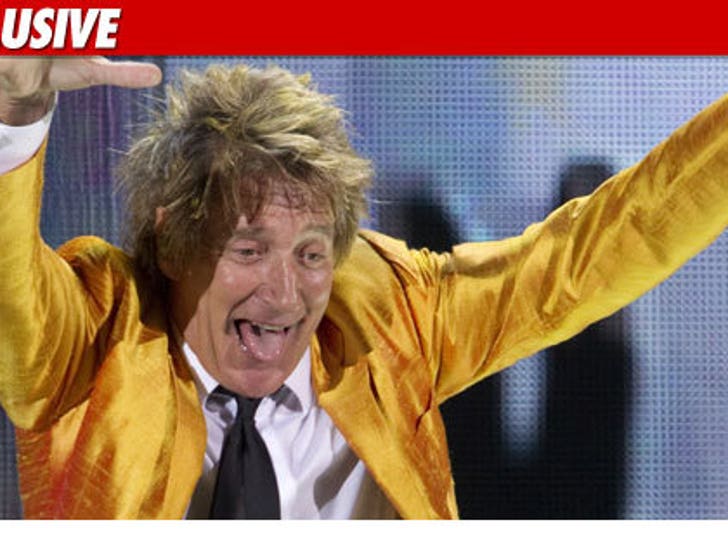 Rod Stewart's latest wedding is at the center of a $7,500 lawsuit -- and we're told the biggest gripe is over custom clothes the singer ordered for his nuptials ... but allegedly never paid for.
Designer Karen Mathews filed papers recently in L.A. Small Claims Court -- obtained by TMZ -- claiming Stewart ordered $7,500 worth of custom threads for several events in 2007, including his wedding to model Penny Lancaster ... but never fully covered the damage.
Karen's rep tells TMZ, "The clothes were never payed for in full and [Rod] kept the rest of the clothes without ever returning what hadn't been payed for" -- adding, Karen hasn't had a problem like this in 30 years ... which "speaks for itself."

But Stewart's rep claims the singer is a victim of unintelligent design -- telling TMZ, "[Stewart's wedding suit] wasn't produced on time and was ill-fitting and totally unusable. He had to buy a proper suit at the last minute."
A court date has been set for November.