O.J.'s Acquittal Suit -- Killer Work of Art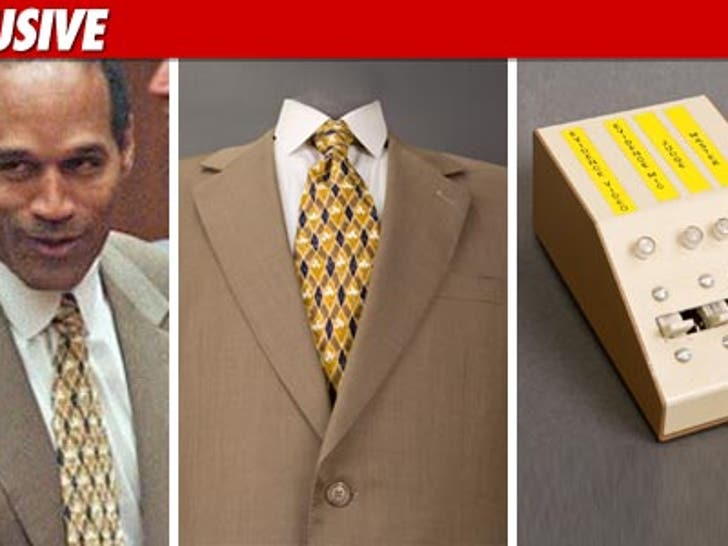 O.J. Simpson's lucky suit -- the one he was wearing when 12 jurors gave him a free pass for butchering two people -- is now becoming a spectacle of its own ... as a museum exhibit.
Starting Friday, the custom-tailored $2,000 Ermenegildo Zegna suit and an audio "kill-switch" Judge Ito used during the trial are being showcased at the Newseum in D.C. to mark the 15th anniversary of the innocent verdict.
It's a pretty sharp outfit ... almost as sharp as the knives he used to kill Ron Goldman and Nicole Brown Simpson.