Lampanelli: Giraldo Would've Loved Gottfried Burn
Lampanelli:
Giraldo Would've Loved Gottfried Burn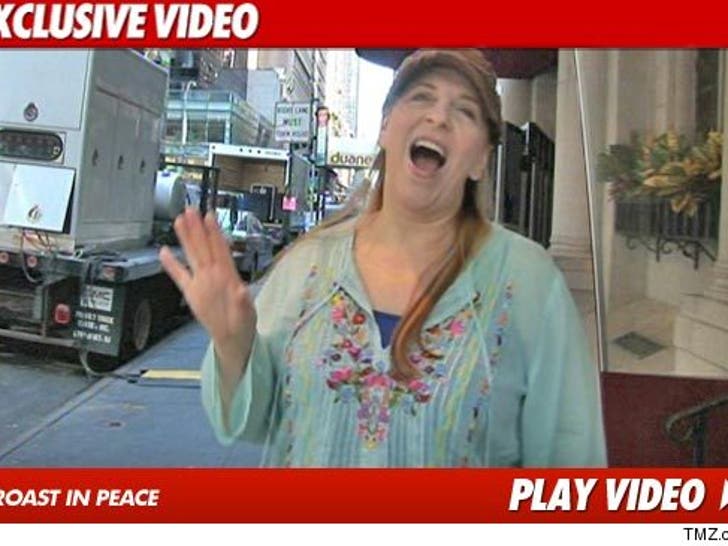 Lisa Lampanelli didn't think Gilbert Gottfried was out of line when he cracked a cremation joke about Greg Giraldo just hours after his death -- in fact, Lisa thinks Greg would've appreciated it.
Lisa -- who Greg endearingly referred to as a "Circus bear in a pant suit" -- spent lots of time exchanging insults with Giraldo at Roasts throughout the years ... and this weekend in NY, she told us, "You don't do the Roasts like we do without having a sense of humor about it."
When we asked about Gilbert's self-described emotional issues -- Lisa told us, "That's every comic ... we make jokes about the stuff we're about to cry about."
Check out the clip -- it's pretty good.