Laura Dern/Ben Harper Divorce Docs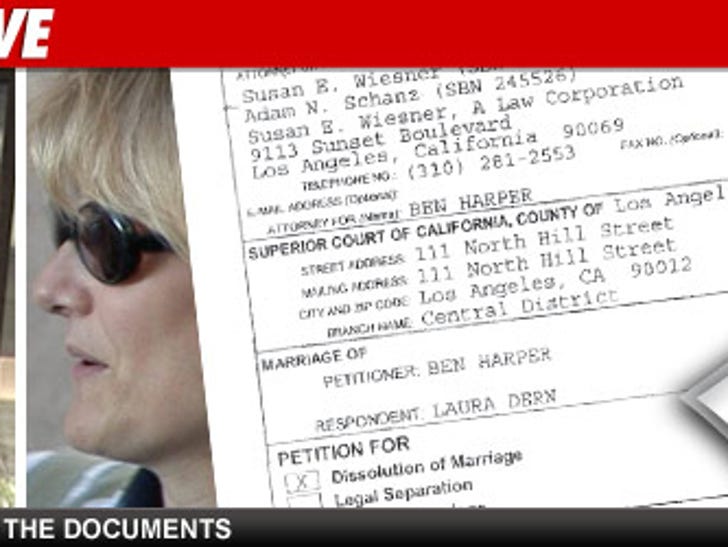 TMZ has obtained a copy of the divorce documents Ben Harper filed Friday, asking for a divorce from Laura Dern.
As we first reported, Ben claims he's been separated from Laura since January. Now we know the specific date -- Harper claims the date of separation is New Year's Day.
What's weird -- the couple has been living and traveling together all this year.
The significance of the date of separation is all about $$$. When a couple is legally separated, their earnings become separate. We're told Harper out-earns Dern by a lot.