Gloria Allred: Now We REALLY Want to Meet Ms. Swank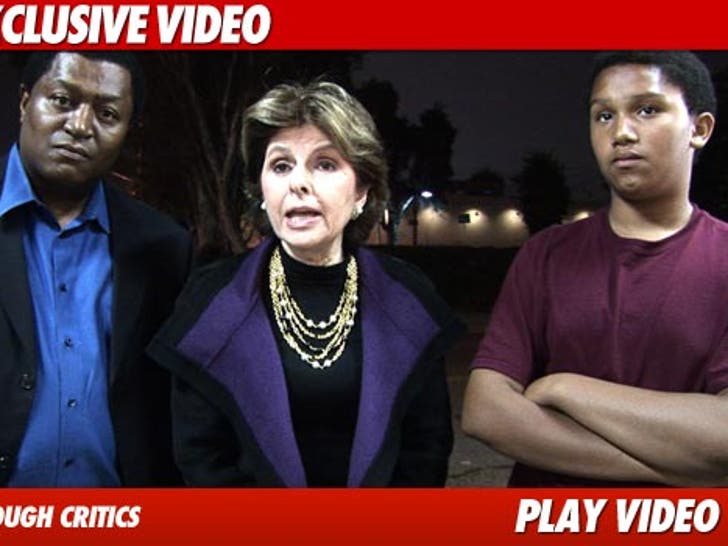 Gloria Allred and some of the family members of the murder victim portrayed in the new Hilary Swank movie "Conviction" were treated to a private screening of the film last night ... and it just reiterated the idea that they want Hilary to meet with the family of Katharina Brow.
Brow's murder is the subject of the film and, as TMZ first reported, the family is upset they were never consulted about the making of the movie. Allred -- along with Brow's grandson Taylor and Taylor's father Eugene -- caught a private screening of the film last night.
Taylor and Eugene both expressed how difficult the movie was to watch and Allred told us that seeing Katharina portrayed on screen, and having her name used throughout the film, just reiterates the idea that Hilary Swank (the star and executive producer of the film) should meet with the Brow's family.
So far no word back from Swank's camp.