Brock Lesnar -- Beware Montezuma's Revenge!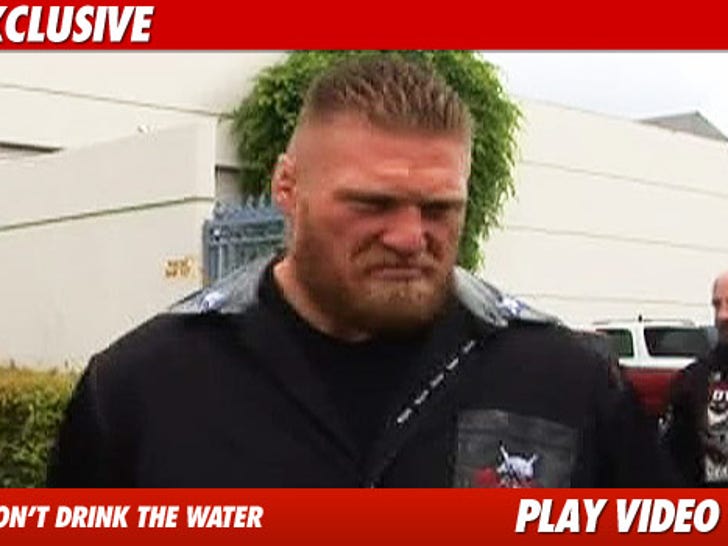 A grizzly-faced Brock Lesnar claims he ain't worried about his Mexican nemesis Cain Velasquez -- telling us the only scary thing about Mexico is the diarrhea you get when you visit.


In case you've missed the media blitz -- Cain is squaring up to make UFC history ... by attempting to become the first ever Mexican heavyweight champion at Saturday's UFC 121.
Hombre has his work cut out for him though -- because Brock's beard is killer.