Brock Lesnar -- Death, Urine, and Lindsay Lohan
Brock Lesnar
Death, Urine,
and Lindsay Lohan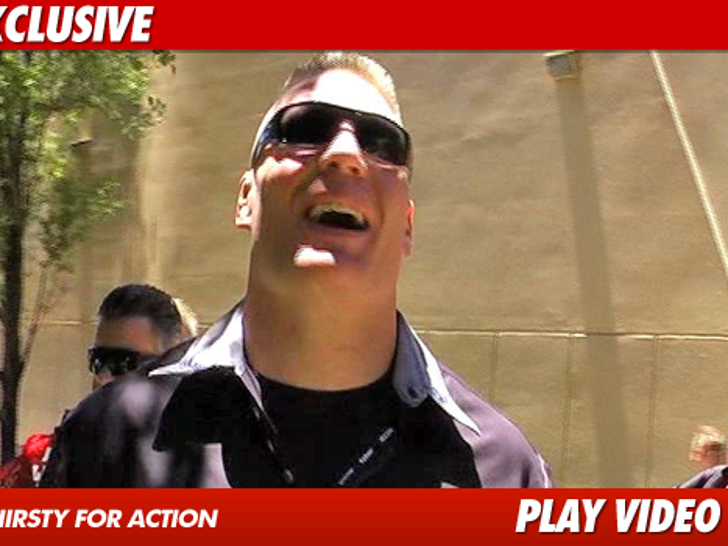 UFC wrecking machine Brock Lesnar doesn't just think he'll beat his opponent at UFC 116 on Saturday ... he thinks he might kill the guy.
We asked the hardcore heavyweight why he would get back in the ring after a mystery illness brought him so close to death a few months ago. His response -- it's the other guy who's risking his life.
Dude also had some wholesome advice for Lindsay Lohan and Britney Spears ... you gotta watch it. It's the most entertaining 105 seconds of the day.