'Football Wives' -- Girls Attacking Girls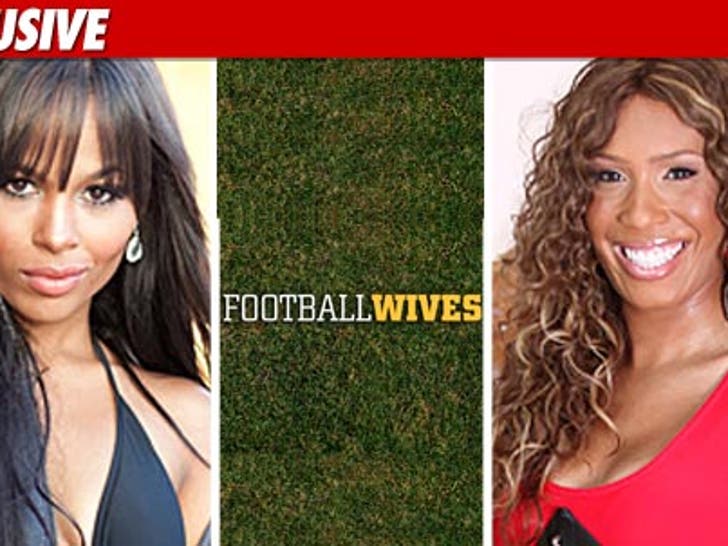 Controversy is raging behind the scenes of "Football Wives" -- all over a woman who hurled projectiles at another castmate on the show.
During Sunday night's premiere episode -- there was one official cast member missing from the show, Mercedes Nelson (left) ... reportedly the ex-girlfriend of Dallas Cowboys running back Marion Barber.
Multiple sources involved with the production tell us hell broke loose while the girls were taping a scene recently ... after Nelson "flipped out" and threw a bunch of tabletop items at Chanita Foster (right).
We're told producers shut down production and "came to an agreement" that it would be best for Mercedes to leave the show because it just "wasn't for her."
Mercedes was suspiciously absent from Sunday night's premiere ... but VH1 is adamant that she wasn't asked to leave, explaining, "She only ended up being in a few episodes due to story lines."
As for the illegal forward pass -- VH1 admits, "she does throw something" ... but won't reveal details ... because they plan on using it in the show.