Chad Ochocinco Goes Bye with Evelyn Lozada
Chad Ochocinco Goes
Bye with 'Basketball Wife'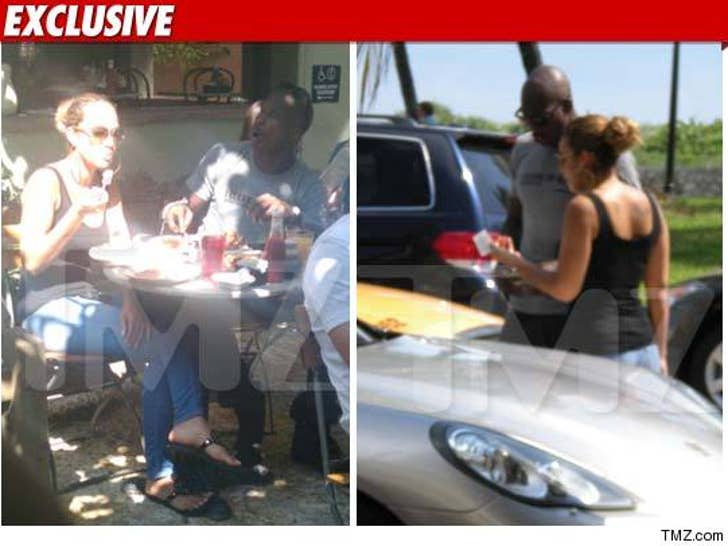 NFL players only get one bye week a year ... and Chad Ochocinco decided to spend the precious free time with his lady friend in Miami ... "Basketball Wives" hottie Evelyn Lozada.
Ocho and his girl stopped by News Cafe in Miami on Sunday -- and sources close to the NFL star tell TMZ, the two are dating pretty hardcore ... and things are "going amazing."
As we previously reported, Ocho filmed several scenes for "Basketball Wives" with Evelyn over the last month -- and we're told his stint on the show is all about his relationship with EL.
So there you have it -- some reality TV is actually still based in reality.